Our military children face challenges unique to their lives - including navigating multiple moves, shouldering repeated deployments, or suffering the ultimate sacrifice of the loss of a parent or becoming a caregiver for a severely wounded parent. And, in today's crisis of COVID-19, military children continue to show amazing resiliency and strength.

No Greater Sacrifice (NGS) supports the families of fallen and severely wounded Service members. At NGS, providing support to our military children goes beyond tuition assistance, and truly begins with the promise of being there every step of the way. In this unprecedented time, NGS will continue to support our recipients and their families.

During this crisis, many of our scholarship recipients are giving back, working on the front-lines of the battle against COVID-19. Others are working towards a degree to join the medical profession. 19% of NGS current college students and alumni have chosen to serve in the medical profession. We want to highlight some of these unique individuals and what YOUR investment has made possible: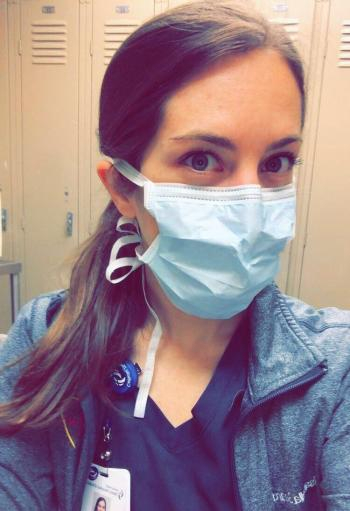 NGS Scholar, Isabella, will graduate next month with a Bachelor of Science in Nursing from St. John Fisher College. Currently, she works as an immediate treatment assistant or nurse assistant in the cardiac intensive care unit at Mercy Hospital of Buffalo.

"Thank you again for all that NGS has done to help me get to this point in my life. I wouldn't be where I am today without the help and support from you guys!"
NGS Alumna, Brooke, graduated with a Bachelor of Science in Nursing in 2017 from Jefferson College of Health Sciences. Currently, she works in the cardiac intensive care unit. Brooke plans to go back to school for a Master's Degree from Georgetown University, with a specialty in adult-gerontology acute care as a nurse practitioner.

"I am appreciative of being a recipient of the No Greater Sacrifice Scholarship. It helped me go into healthcare and further advance my career goals."

NGS Alumna, Audrey, graduated with a Bachelor of Science in Nursing in 2018 from Baylor University. Today, Audrey is working in a Level IV NICU, and she has been accepted to Texas Tech University to start a Doctor of Nursing Practice - Family Nurse Practitioner program in the fall, with plans to start practicing as a nurse practitioner when she graduates.

"I did not realize the impact that NGS would have on my life. I not only received a scholarship that allowed me to go to my dream school, Baylor, but I received a support system that could not be matched...To all of the people who support and/or donate to NGS, thank you will never be enough."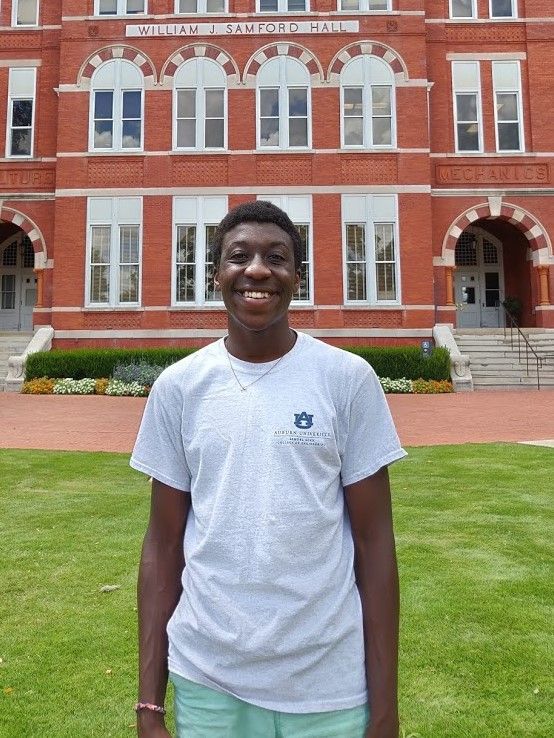 NGS Scholar, Elijah, is a sophomore at Auburn University, where he is studying Biochemistry and Pre-Med, with a goal of becoming a medical doctor.

"The No Greater Sacrifice scholarship means a lot to me because this scholarship removes the burden of cost from both me and my parents. To me, this scholarship is not just about money, it is a significant opportunity….Thank you."
NGS Scholar, Desiree, is a junior at Texas A&M University Corpus Christi, where she is majoring in Nursing and minoring in Health Science Administration. Desiree plans to get a Master of Nursing and eventually own a practice.
Desiree recently let us know (with reference to the COVID-19 pandemic), "I can't wait to be one of the people we are all looking up to right now. Nurses are essential and I am glad that even with the pandemic I am not second guessing myself and my career choice. Once again, thank you and everyone who works to make this scholarship possible for students like myself."
Isabella, Brooke, Audrey, Elijah, and Desiree: As with all our NGS recipients, we are here to support and encourage you as you continue achieving your dreams and serving others. We are so proud of you!

Friends and supporters, we thank you for your generosity in supporting our military children. Consider donating to our scholarship fund today and share this email to spread good news with your family, friends, and colleagues. Together, we can Educate the Children of American Heroes.
With the utmost gratitude to all our front-line heroes. Stay safe and healthy,
John J. Brown
Chairman