Methodist University
Bachelor of Science in Nursing | Bachelor of Science in Healthcare Administration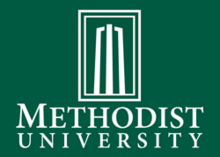 Rudi Mack graduated with a Bachelor of Science in Nursing and a Bachelor of Science in Healthcare Administration from Methodist University on May 8, 2021. She will be working in an underserved area for the Health Resources and Services Administration (HRSA) Nurse Corps in a Behavioral Health Hospital setting. Rudi has worked at the Fayetteville Veterans Administration Medical Center, done voluntary work with the North Carolina Missions of Mercy (MOM) serving as a Spanish interpreter. She has also volunteered with the Fayetteville Area United Way and the Care Clinic. She hopes to become a Nurse Practitioner focusing on Mental Health.
Rudi's father, Retired Army First Sergeant Oneamous Mack, is permanently and totally disabled as a result of injuries he sustained while on combat deployments.
Rudi says, "Thank you so very much for the financial assistance as well as the many words of encouragement that was given to me by everyone at NGS. It's because of you all that I completed my degree without the stress of wondering how to pay for it. I am so blessed to have been able to experience such support financially and otherwise to help me while working toward my degree. I will forever be grateful and one day I hope to be able to pass this on by contributing to the many organizations that support dependents of military members."
NGS would like to thank the Johnny Mac Soldiers Fund in supporting Rudi and helping her reach her dreams.